Seattle, a vibrant city brimming with culture, natural beauty, and a thriving tech scene, promises visitors an unforgettable experience. With so much to do and see, maximizing your time in this bustling metropolis is essential. And trust me, you can get a taste of what Seattle offers without feeling overwhelmed. My sister and I did just that in September of 2023!
First things first, lighten the load. You can store your luggage at the airport and free yourself from the extra weight for as little as $15 a piece for the day. It is good to know that this service closes at 11 p.m., opening only next day.
With the weight off your hands, it is time to hop onto the Link Light Rail attached to the airport from Baggage Claim 16. The round-trip costs just $6, offering a clean and efficient ride. While no one came to confirm that we purchased a ticket, it is best to be safe.
Exit the rail into downtown Seattle and soak up your surroundings while planning the day if you still need to! It may feel like 'just' another downtown, but be ready to be surprised.
Charm collectors! Make sure to stop by Pandora and collect a charm to add to your collection if you are anything like my sister. She is a charm collector and never misses the chance (nor should she or you)! With shopping checked off our list, we were ready to grab a bite.
Seattle boasts of an incredible food scene. Arrive hungry and be ready to indulge in epicurean delights just like us! We tasted sausages, pastries, coffee, and an unforgettable fresh roasted corn with Seattle-style garlic butter, mayonnaise, parmesan, and crushed hot Cheetos in our six food stops. Yummmmm, and truly THE BEST I have EVER tasted. Check out the video
If you are exploring on foot, be cautious, as the city has higher-than-average rates of homelessness mixed into its bustling tourist areas. Keeping safety in mind is vital. Stick to well-monitored zones and avoid straying into potentially sketchy neighborhoods.
These are the three must-visit places to make your layover worthwhile:
Pike Place Market: Nestled at the bottom of downtown with gorgeous water views, live music, and endless shops and eateries. Pike Place Market is one of America's oldest continuously operating public markets. It offers a unique and vibrant experience that captures the essence of Seattle's culture and community. Whether you're looking for fresh produce or unique souvenirs or want to soak in the lively atmosphere, Pike Place Market is a must-visit destination for locals and tourists alike.
Space Needle: Built for 1962's World Fair, its design was inspired by a flying saucer. Standing 605 feet (184 meters) high, the Space Needle offers breathtaking panoramic views of the city skyline, Elliott Bay, and the surrounding mountains. Take the elevator to the observation deck and enjoy the stunning 360-degree views. Got an appetite? Stop by the revolving restaurant for a bite.
Snoqualmie Falls: Located 30 miles (in km) east of Seattle, a tour to the falls could be booked through Viator, including the transportation to and back. What's unique about these picturesque waterfalls is that the falls cascade down a height of 268 feet (82 meters) and are surrounded by lush greenery, making it a truly mesmerizing sight. The Snoqualmie River, which feeds the falls, originates from the Cascade Mountains and adds to the grandeur of the scenery.
With this itinerary, you can make it back to the airport with around three hours to spare before your flight.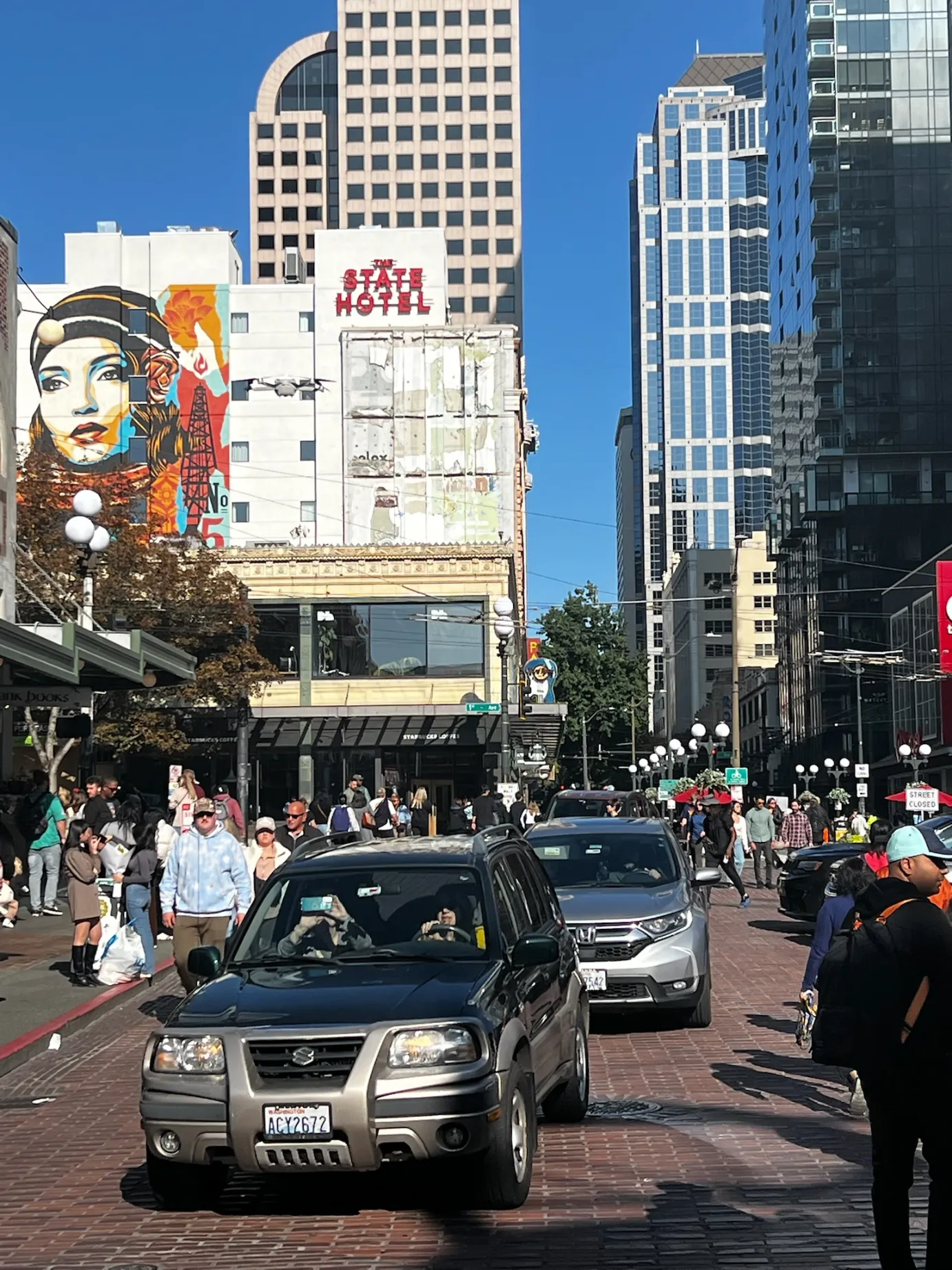 For those interested in Seattle's cannabis scene, check out one of the many dispensaries around town that offer quality products in cozy and welcoming atmospheres.
Have more time at hand? Here are a few other options to choose from:
For adventure seekers, the Seattle Great Wheel can be the perfect end to your adventure-filled layover, giving you a memorable and a high-level experience before returning to the airport. The Ferris wheel at the waterfront offers spectacular views of the city, Puget Sound, and the surrounding mountains. Ride in one of the enclosed gondolas and marvel at the breathtaking scenery. However, be mindful of the large crowds, especially in summer and long weekends, which can add to the total wait time.
The wellness and nature lovers should head over to one of Seattle's beautiful parks, such as Gas Works Park or Kerry Park, where you can unwind and take in the stunning views of the city.
If you prefer to take the safe route and spend time at the airport, Seattle-Tacoma International Airport (Sea-Tac) has a variety of amenities and services to keep you entertained and relaxed. Stroll through the many shops and boutiques, or indulge in duty-free shopping, where you can find unique gifts and souvenirs to commemorate your visit. Grab a bite at one of the airport's restaurants, ranging from fast-food favorites to local eateries serving delicious Pacific Northwest cuisine.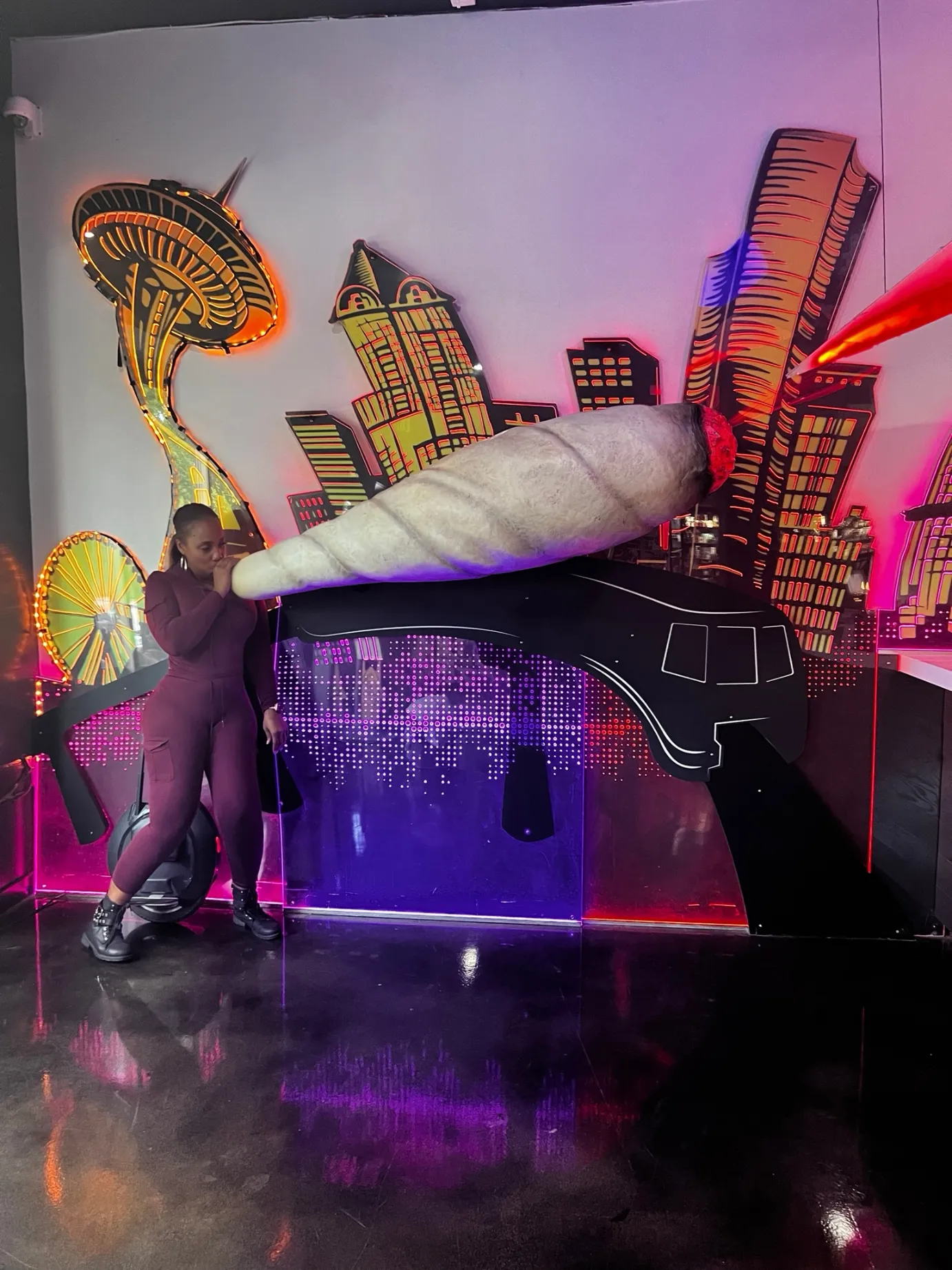 Take a moment to relax and reflect on your incredible experiences, whether exploring Pike Place Market, admiring the panoramic views from the Space Needle, or immersing yourself in the unique culture of a cannabis dispensary. As you board your flight, you'll leave Seattle with unforgettable memories and a newfound appreciation for this vibrant city.